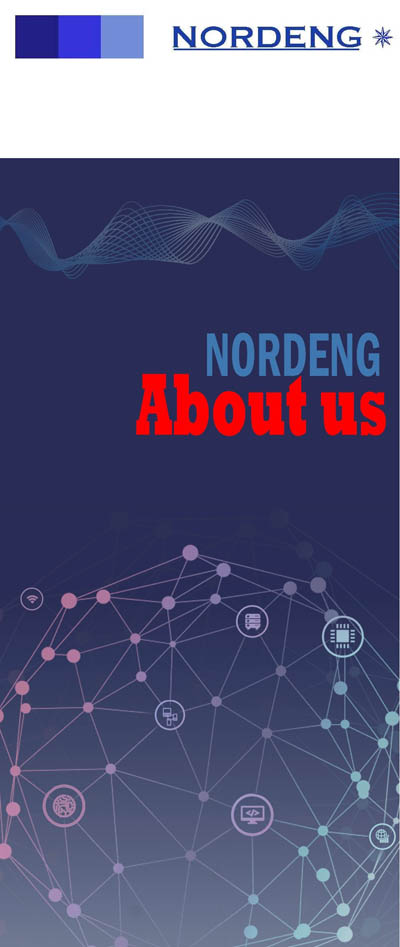 About the NORDENG company
The research and production enterprise "Nord-Engineering" (NORDENG) is a modern, actively developing company that provides a wide range of engineering services in the field of design and construction of water transport facilities in Russia, including the hard-to-reach areas of the Arctic, Siberia, the Far East, as well as water transport facilities abroad.
The company is staffed by highly qualified specialists with considerable work experience and advanced training.
In our many years of collaborative effort, our team has acquired extensive experience in interacting with various organizations and government institutions, including supervisory and regulatory authorities. This invaluable expertise has enabled us to build fruitful partnerships with many trusted partners in a variety of specialized areas, which in turn has a positive effect on the quality of our contracts.
Our competitive advantages develop from a basis of established best practice and precedents:
- The fastest in the Russian market. This is achieved through our access to an unique array of design and exploration materials, highly qualified professionals, as well as through an individual approach to each order.
- The cost of work is much lower than the market average. This is achievable due to the availability of our own in-house qualified and experienced personnel, working on contacts with specialists and experts in many regions of the country, as well as our application of modern, streamlined work practices.
- Willingness to work in any region of Russia, including hard-to-reach territories and the harsh natural conditions of the Arctic and the Far East, as well as any region near and further abroad.
- The presence of a large number of ongoing contacts with Russian organizations and government institutes, as well as foreign suppliers of products and services.
- Willingness to solve non-standard tasks set by clients: engineering, logistics, environmental, equipment supply tasks, work in difficult climatic and geographical conditions.
Corporate Quality Policy
The company adheres to the highest quality standards. For this, all projects are conducted by highly qualified, experienced engineers. We undertake only those projects where we can guarantee contributing extensive expertise and ensuring the highest quality possible.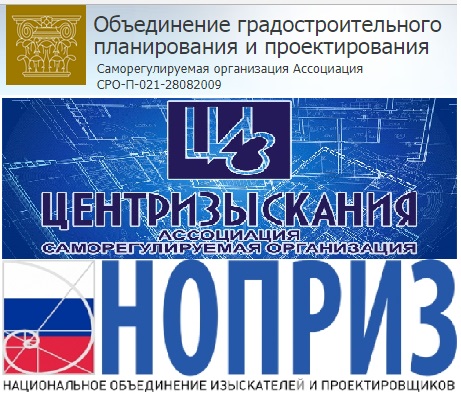 Permission Documents Granted
NORDENG LLC acts in accordance with the current legislation of the Russian Federation and is a member of the Association for Urban Planning and Design (tel. +7 495 775-81-11) as well as the Association SRO Central Explorations (+7 495 787-71-91). The company's employees are included in the National Register of Specialists in the field of architecture and construction design.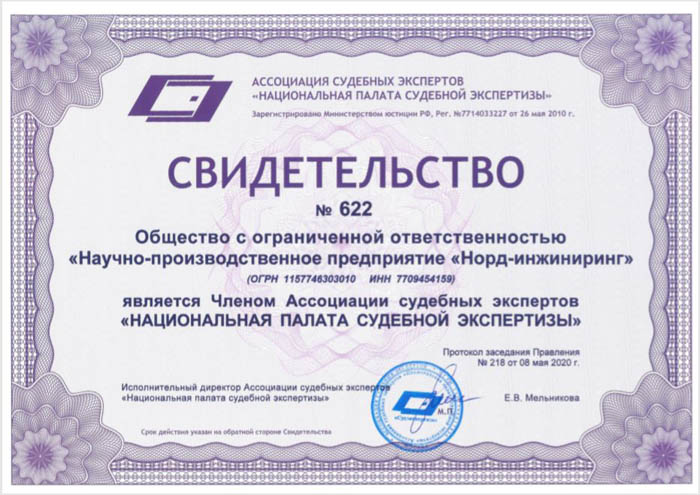 The company is a member of the Association of Forensic Experts "National Chamber of Forensic Expertise", certificate No. 622 dated May 8, 2020.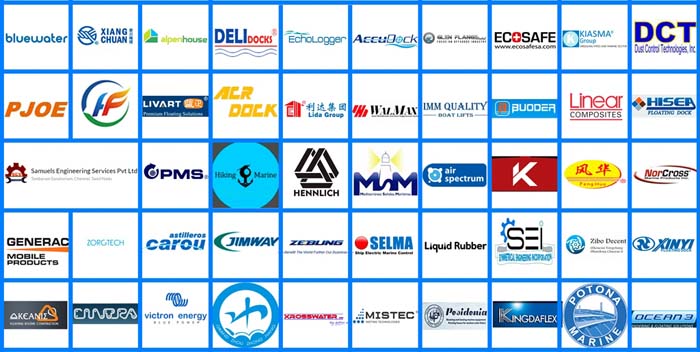 The NORDENG company is a representative and distributor of a number of foreign manufacturers and suppliers of various equipment and industrial goods.